India's growing demography: Dividend or Divide
By 2020 India is set to become the youngest country in the world with average age of 29 years. With 47 million surplus of working population, India will have 64 per cent of its population in the working age group. While India will be contemplating of how to employ the burgeoning population, the developed countries will face a workforce shortfall of 32-39 million. Along with the developed countries- The U.S., Japan, Spain, Canada, and the U.K. who are expected to face the largest shortages, even the developing countries like China and Russia will be aging adding to the total shortage of 56 million in developed and developing nations around the globe.
Shortage of workforce can slow down the economic growth of these countries and potentially that of the entire world.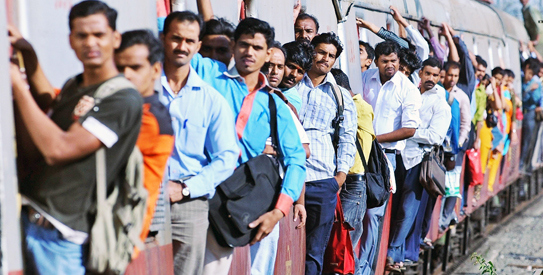 This demographic decline in the developed world and India's booming youth population gives India a competitive edge over other nations. This is the opportunity for leveraging India's demographic dividend and to assimilate India's youthful skilled workforce in to the global economy. By doing this India has a remarkable opportunity to bridge this gap and can accelerate its GDP growth by 1.5 percent every year. But this can only be a reality if the 47 million working population can be empowered with marketable skills and training.
With the current rate of training and development of human resources, projections indicate that by 2020, India will have a deficit of 33 million skilled employees that can be employed in industry sectors on retail, manufacturing, sales.
Shaping India's Future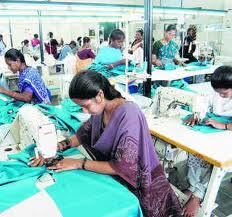 NSDC invited Gram Vaani to NSDC's 5th partner meet on June 26th to discuss possible solutions to develop the potential and employability of the growing workforce.
NSDC (National Skill Development Corporation) is a Public Private Partnership, created in India to facilitate the development and upgrade the skills of the growing Indian workforce through skill training programs.
It is currently working for the skill development of 150 million Indians. The target is to train and develop a skilled workforce of 500 million by 2022.
To this end, NSDC is working to achieve the following:
Develop domain expertise of workforce in specific areas
Reform education and training sector to increase base of skilled professionals
Promote public-private partnerships
Form interest groups around opportunities
Align legal and regulatory structure
Invest in promoting trials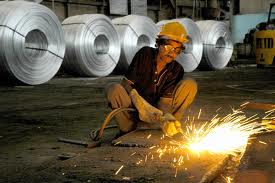 NSDC and its partners are working with low income communities disseminating vocational training to build their skill sets.
During the training programs, NSDC partners face several challenges:
How to source trainees: Trainees typically pay to take courses on skills such as carpentry, electricians, welding, automobile engineering, etc, but it is hard to motivate them and help them understand the need for skills enhancement that can help them get a job
How to keep trainees motivated: Several courses require long training hours through which keeping the motivation of the trainees becomes a challenge. For example: Welding requires 10,000 hours of practice to become really good at the skill and TCS has even invented a welding simulator for this purpose. But they still find it hard to keep trainees motivated for such a long period.
How to remain engaged with trainees after completion of the course: NSDC partners want to remain engaged with the trainees to keep them updated of job openings, get feedback on job satisfaction, recommend continued training, etc, but most partners use ad hoc and manual means for this engagement.
Gram Vaani is uniquely poised to create an eco system for upgrading skill sets of the youth of the country, making these resources market friendly through public private partnerships, disseminating domain expertise in growth sectors, providing training on demand in a connected economy adhering to legal and regulatory frameworks.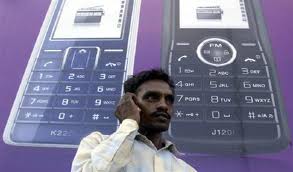 Gram Vaani proposed several solutions through its innovative voice based technologies to tackle the challenge:
Our Mobile Vaani network can be used to publicize testimonials and stories of successful trainees, to help motivate others to take up such courses. Once people hear stories of their friends or neighbors from the adjacent village, they get more motivated to try out new initiatives for themselves
Gram Vaani's vReferral tool can be used to incentivize networks of village level entrepreneurs to influence prospective trainees to attend skills training camps and take up courses
Our vConnect tool can be used to remain engaged with trainees and send them periodic announcements of job openings
Our vSurvey tool can be used to get feedback from trainees on their skills development course, on their job, and other aspects relevant to improving the courses
For more details on NSDC please visit http://www.nsdcindia.org/