At Gram Vaani, we use technology to create participatory media platforms that people find accessible and adaptable.
We are a social tech company incubated out of IIT-Delhi. We started in 2009 with the intent of reversing the flow of information, that is, to make it bottom-up instead of top-down. Using simple technologies and social context to design tools, we have been able to impact communities – more than 3 million lives touched through 25+ district and partner platforms covering 20+ Indian states. Our platforms have also covered 5 countries beyond India – Ethiopia, Afghanistan, Pakistan, Namibia, South Africa. Click here to know about our theory of change.
We developed Mobile Vaani to build a social media platform equivalent to Facebook/YouTube/Twitter for rural areas. We have built an intelligent IVR (Interactive Voice Response) system that allows people to call into a number and leave a message about their community, or listen to messages left by others. Our flagship deployment in Jharkhand and Bihar now has over 100,000 monthly unique users that call over 10,000 times per day, and discuss wide ranging issues on culture, local updates and announcements, government schemes, and information sharing. Read about our Mobile Vaani manifesto here.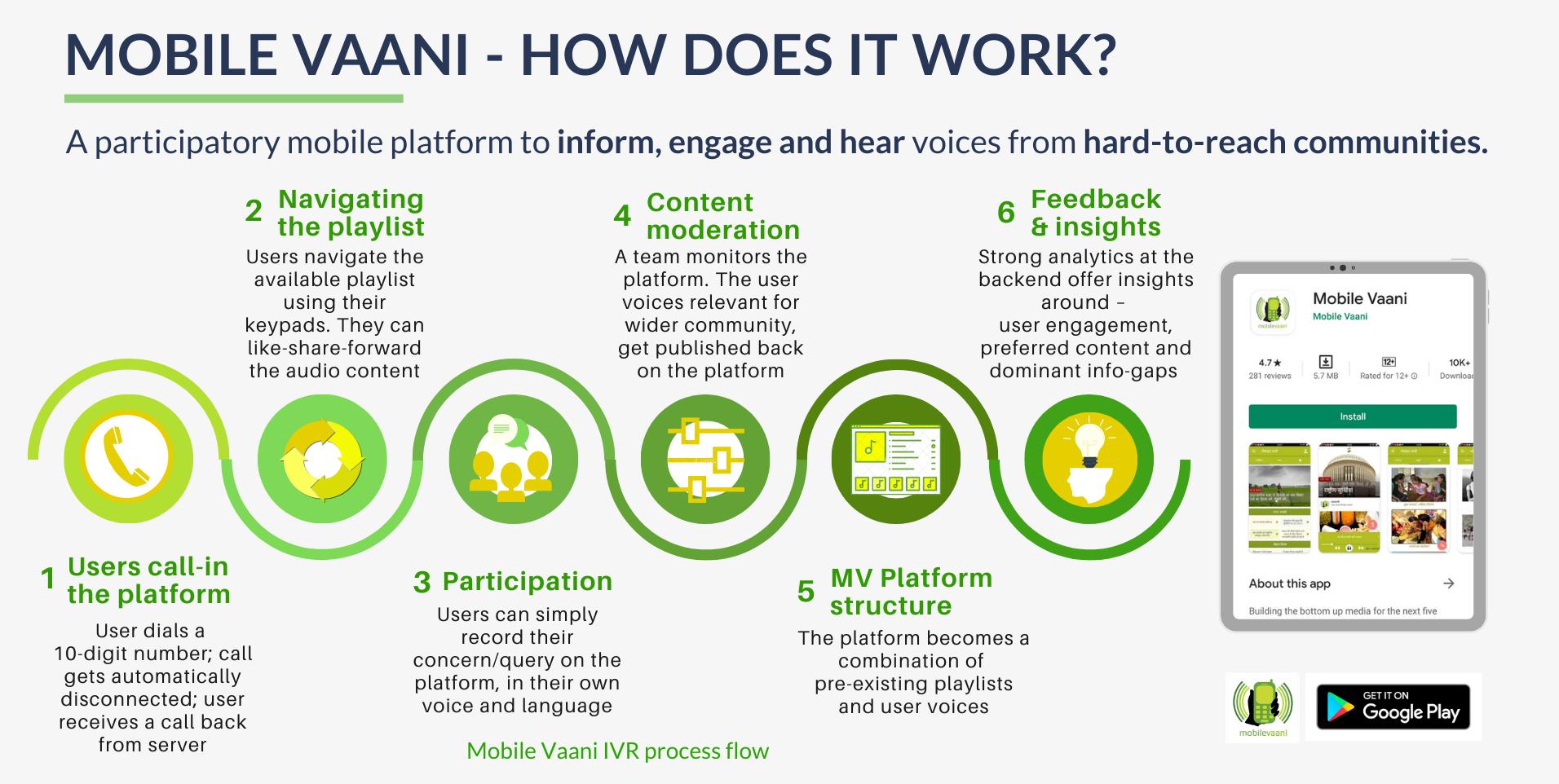 Though we continue to produce significant published research and receive industry awards, we evaluate our success by the social impact of our work on communities. We have worked with several fantastic partners with support from the Knight Foundation, Grand Challanges Canada, Power of Ideas, Rockefeller Foundation, and the Ford Foundation.
For media inquiries, send a mail to contact@gramvaani.org
Join our team of over 100 people across geographies and working on field management, technology and platform development, content creation, and programme management.