Women and Child Development
Access to media and information is highly unequal across India along the lines of gender, rural/urban locations, caste, class, disability, and other forms of marginalisation. This is especially the case among women in rural areas, where patriarchal norms limit their mobility, accessibility, ownership, and usage of digital medium. We help women overcome these barriers and bridge the digital literacy gap by facilitating their participation in systemic processes to improve health & nutrition, family planning, socio-economic entitlements, livelihoods, and political progress.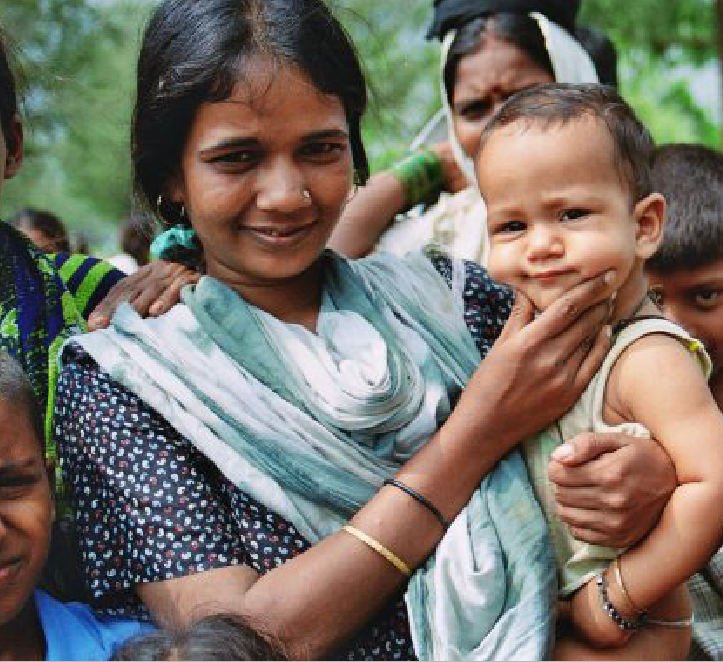 Girls and young women are eager to work around social and familial restrictions to build an identity for themselves in the world. Our programmes for adolescent girls span  education, health, and social issues like early and child marriage.
Women's Collectives (SHGs)
Women's access to and ownership of mobile phones is limited in rural areas, but their presence in collectives has been growing over the decades. We work with women's collectives to encourage women to access, and participate in, discussions on our platforms important to their lives, ranging from micro-finance to local governance to health education and legal rights.
Women's participation in political decision-making at the grassroots spurs their personal growth, contributes to strengthening female leadership, and has positive implications for local governance too. We seek to highlight the importance of women's participation in the community and stir discussions around existing challenges to bring about change through collective awareness and action.
Actionable Info & Awareness
Our content and campaigns are designed after a thorough needs assessment with the community to cover issues around knowledge, attitudes and practices prevalent in the local context. Such contextual content builds community awareness with actionable information on availing entitlements, highlighting best practices, and answering queries from the communities.
We regularly work with local leaders, Self Help Group (SHG) members, SHG mentors, and community members to further behaviour change on the ground. The impact of our behaviour change programming is measured through interim surveys and pre-post campaign surveys with the community. People's testimonies and impact stories shared on the media platform encourage other users to adopt practices relevant to their context.
Our network of community managers and volunteers engage with local women, SHG members, and local leaders to facilitate listener groups and mobilize them towards collective action. Such engagement helps to bring more women towards digital literacy by facilitating cross-sharing and learning among members of listener groups.
My voice, my identity
Meri Awaz Meri Pehchan users have reported using the platform to help convince their husbands to continue education for their daughters, delay early arranged marriages until girls have obtained some level of education, gain access to beneficial government programs, and to improve their lives in other ways.
Highlights from the Field