Hindustan Times writes about Gram Vaani. Read original source here.
People in Jharkhand have put a spin on online social networking, without the internet – they are expressing their opinions on a "social networking telephone line" called the Jharkhand Mobile Vaani (JMV).
An initiative of Gram Vaani, a social technology firm based in IIT, Delhi, the JMV has a service mobile number that receives comments on any social issue from callers throughout the state.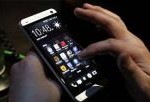 When people call this number to share their opinion, this is recorded, just as updates on social networking websites such as Twitter and Facebook.
When others call this number, they get to hear the recorded opinion and in turn, record their comments to this. These comments are also forwarded to the persons whose opinions were recorded. All this, while having to pay nothing – callers only have to leave a missed call on the number and the JMV team rings them back.
This telephone service has been operational for one and a half years and according to the JMV team, gets at least 2,000 calls daily from rural parts of the state.
The service has a wide reach. People have called in with their grievances and updates from their village or block regarding the success and level of implementation of Right to Education Act and MGNREGA schemes as well as child labour complaints.
Anil Kumar, a school teacher in Godda district, uses the service regularly. His last update on JMV was on the electricity crisis in his district. He has also been updating about the weather conditions as well as his opinion on the course structure in schools.
"Ordinary people like me get few opportunities to get heard," he said.
"I frequently use this platform to express my opinions and share my experiences. The response I got from other callers has been good."
"We try and convey the messages to the departments," Gram Vaani state head Rakesh Kumar said. "Several recordings and comments have been forwarded to the human resource and social welfare departments."
On the lighter side, Nidhi Chaudhary, a school student from Bokaro, uses the service to share her poems.
"I write poems and share it with the Mobile Vaani," she said. "It feels great when I get responses from other callers, especially when they appreciate my work."
Gram Vaani has plans of extending this facility to other states too, according to senior production manager (New Delhi) Zahir Koradia.
"However, at present we are concentrating only on Jharkhand."