Earlier this year, we wrote about what we learnt from working with partners to build gender equitable and healthy societies by using information and communication technologies. This time, we want to talk about our work with various organisations to increase access to livelihood opportunities and to enhance resilience in livelihood for low-income people in rural and urban India.
A large IVR survey across our Mobile Vaani clubs showed that agriculture continues to be the biggest source of employment in rural India, but it is ridden with risk which is not well managed due to very poor penetration of financial instruments like insurance services to weather these shocks.
Further, be it for livelihood or subsistence, most agricultural families are forced to supplement their farming income with other sources even for basic sustenance. This is where the breadth of challenges faced by rural families increases considerably.
For the long run, parents have a strong belief that the education of their children will help them find good jobs to eventually pull their families out of poverty, and they are looking for tips on how they can support their children to get a better education.
On a more immediate basis though, migration is a common route: many families have members who migrate to cities to seek industrial employment or informal sector work like in construction to grow their incomes, but besides the skilling required especially in industrial work, these workers struggle to settle down in the city and navigate their workplace and rights.
Many rural families also try to expand into non-farm and off-farm opportunities to augment their household income. Women especially get into different lines of work and business, be it home-based or otherwise, but they need information and guidance on setting up businesses and on how to get or use credit.
Even with a steady growth in formal sources of credit like through microfinance and SHG networks, people typically don't have easy access to mentors who can guide them to use the credit effectively.
Continue to read below and click on the infographics to know more about how we have worked with our partners to address these challenges through appropriate ICT solutions. This includes work with our partner organizations like PRADAN, Digital Green, and GIZ on agriculture, with Jeevika, Project Concern International, and Gram Tarang on education and skilling, and with SEWA and Sa-dhan on financial literacy.
As always, please write to us at contact@gramvaani.org if you'd like to know more about any of these programs or explore areas of collaboration. After all, it only takes INR 25 per month to reach a person with information that facilitates their economic empowerment!
Managing agriculture shocks and improving farm outcomes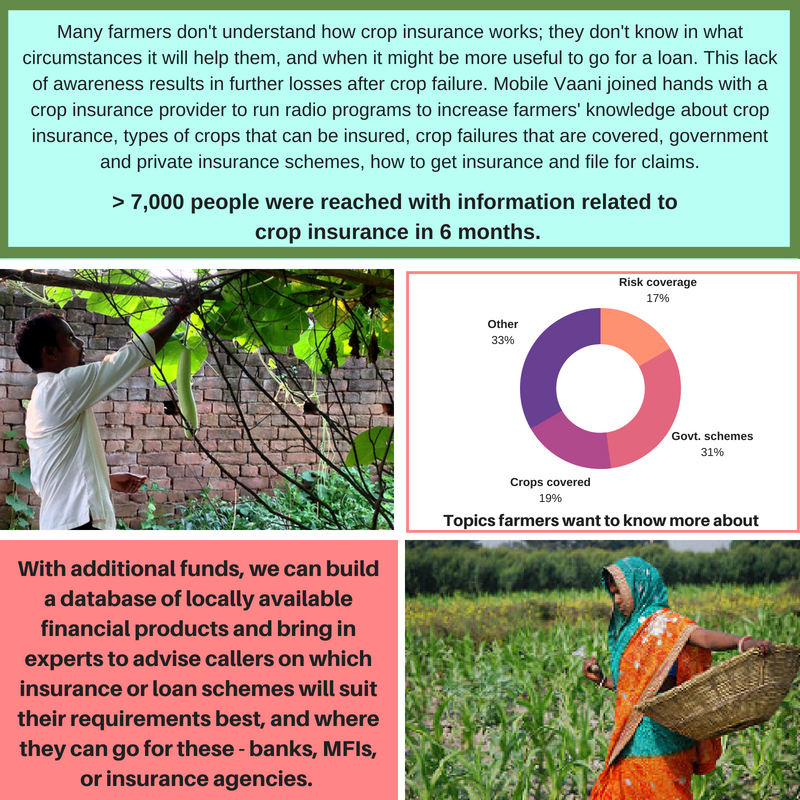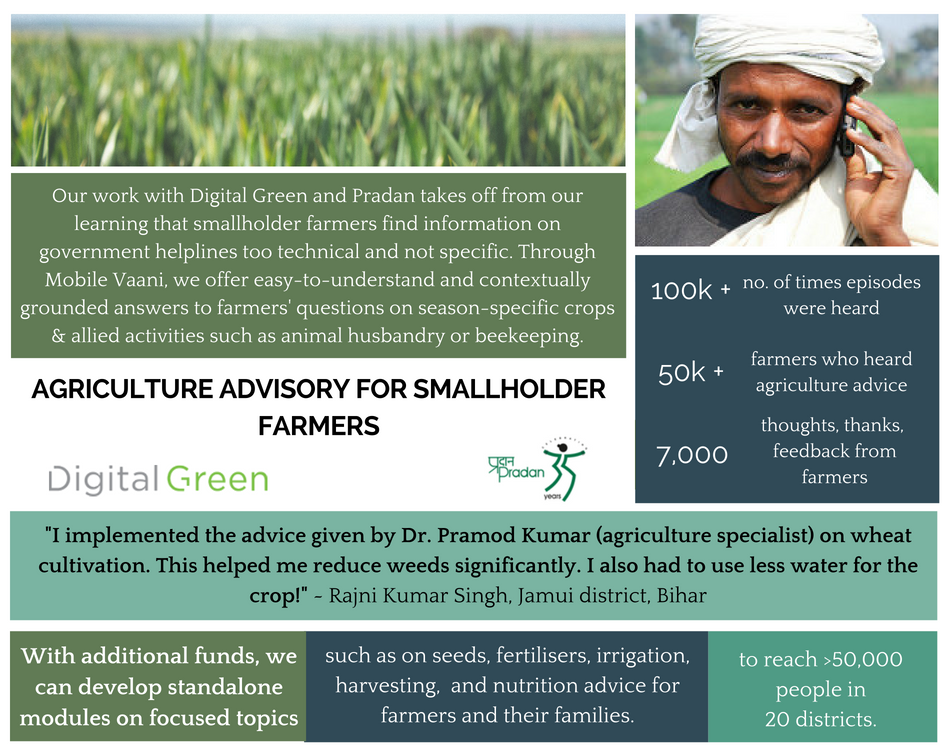 Looking beyond agriculture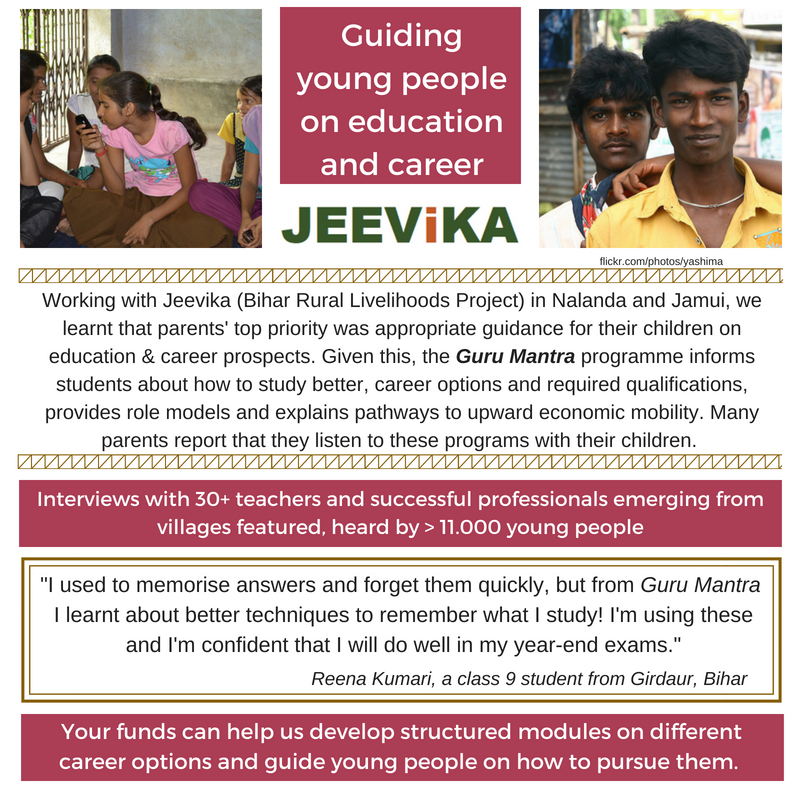 Learning to manage funds and supplement income