Answering questions on sexuality through Kahi Ankahi Baatein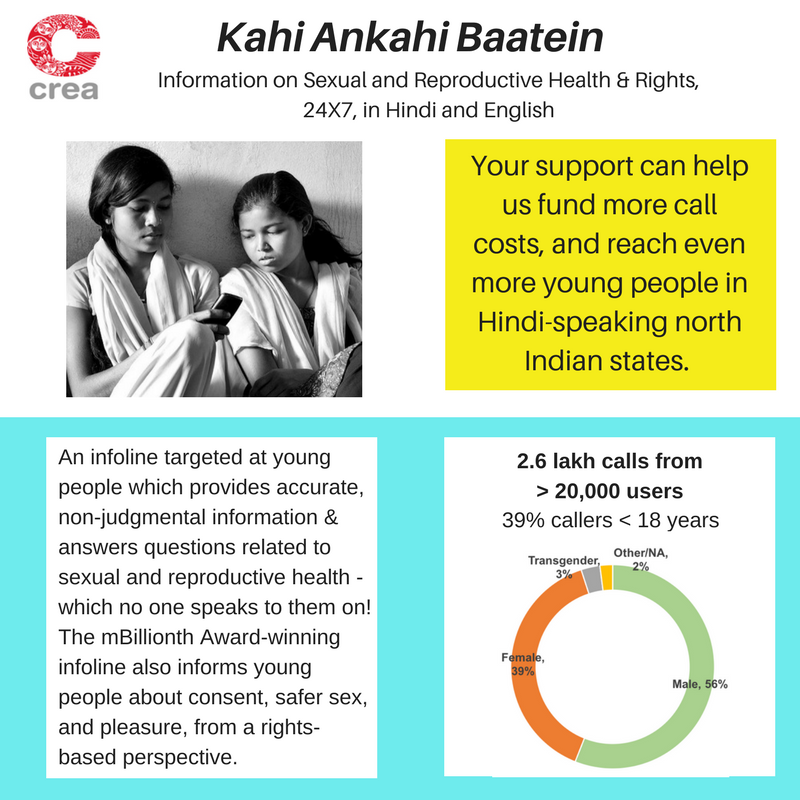 Young people have many questions on their body, relationships, their identities and safer sex, which are, unfortunately, taboo subjects to talk about in India. CREA's Kahi Ankahi Baatein is a Hindi/English, 24X7 infoline that answers these questions in a safe, non-judgmental way, and over 20,000 people have made over 2.6 lakh calls.
Here is our plan to take this project further. Write to us at contact@gramvaani.org to know more or contribute to co-funding this project!