Building resilience in urban slum communities with Mahila Housing SEWA Trust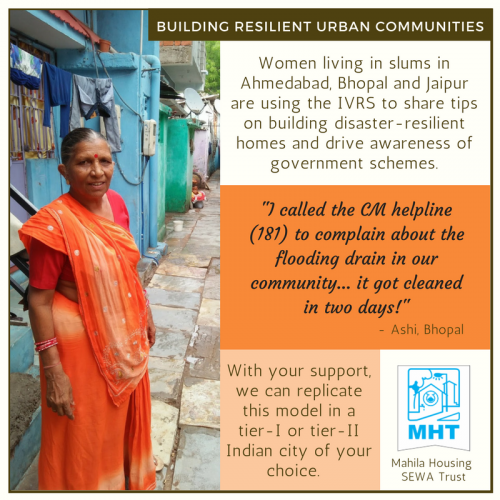 Indian cities are bursting at the seams due to migration from rural areas, and slums and unauthorized colonies – already woefully lacking in basic infrastructure and civic amenities – are growing to accommodate this rush. We work with Mahila Housing SEWA Trust with such communities in Ahmedabad, Bhopal and Jaipur to build their resilience to natural and manmade disasters and drive awareness and uptake of government schemes for basic civic amenities.
Here is our plan to take this project further. Write to us at contact@gramvaani.org to know more or contribute to co-funding this project!