The YouNITED (Youth Network for Integrated and Tech-Enabled Development) model in Gram Vaani is aimed towards providing platforms to youths, especially from rural India, to become active citizens and act as agents of change for their own and communities' development. This model involves two primary approaches: one, in which the youth acts as the facilitator. In this model, aided with training on thematic domains, engagement pathways, and community mobilizations, the young volunteers intervene in the community and facilitate positive shifts through awareness, discussion, and participation of the community members. The second approach is of youth as the user, where the end-users, the youth are parts of youth-specific intervention on life-skill, digital and financial literacy, sexual and reproductive health and rights, gender sensitization, career counselling, peer networking, etc. In both approaches, however, Mobile Vaani as a participatory technology and platform, plays a critical role in providing the youths to get exposed to local, contextual, and experiential learning, gaining insights from mentors, sharing and learning from peer networks, participating in discourses around critical issues, and to lead their communities toward development.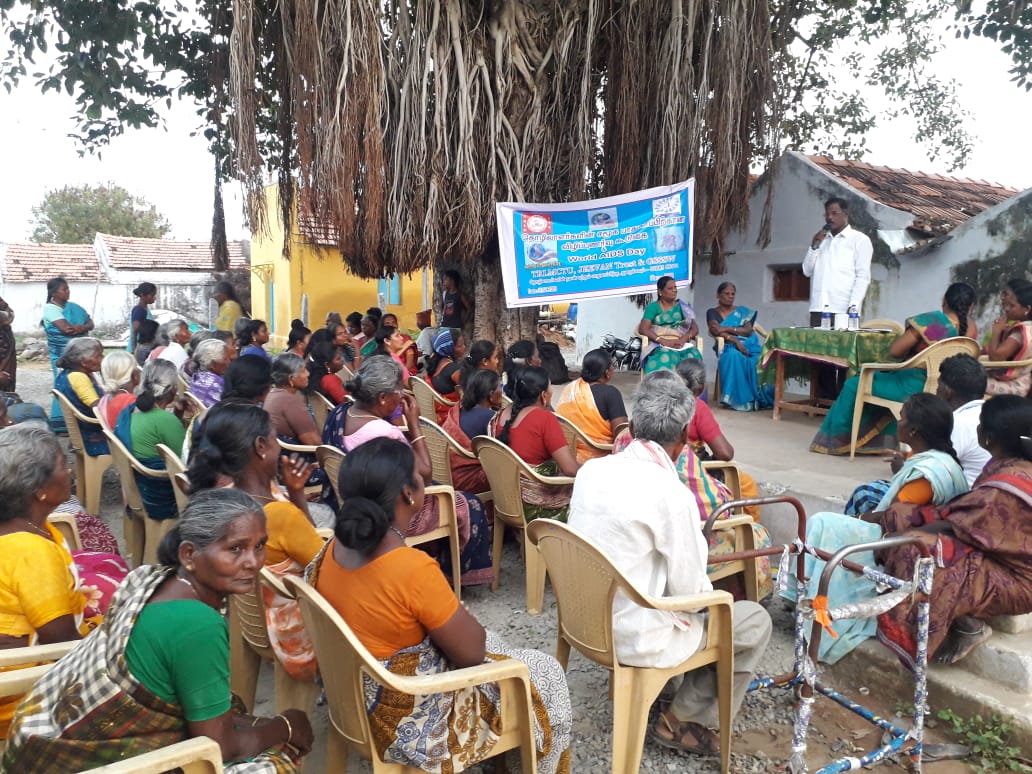 Exclusive content
created for Youth
Recordings by Young Volunteers
(or Community Champions)
The community youth, especially the rural ones, often lack trusted sources of consuming and sharing information across various topics and themes of critical importance to them. They also lack access to mentorship and guidance from experts to build and practice their skills and areas of interest. The Mobile Vaani platforms and programs for youths provide these sections of young users with critical information, ranging from curriculum-based question-answers to life skills, to career guidance, and connect them with larger youth collaborations across various themes, geographies, and socioeconomic segments, to act as peer-influencer and educators.
Youth as the facilitator/ volunteer
The strength of this framework is the meaningful engagement of the youth to harness their energy and aspirations toward driving change by leveraging affordable and easy-to-use technology, on one hand, and being local leaders to lead community-centric development on the other. With increased penetration and access to mobile phones and the internet, the youth are best placed to utilize the Mobile Vaani platforms and networks to lead communities to engage and participate in knowledge exchange, co-creation, and taking informed action. The trained youth volunteers of MV further act as role models inspiring other youth to become active citizens. MV volunteers go through thematic training and offline handholding.
Our Impact Pathways youth
Information, counselling, and campaigns to improve knowledge and skill
Gram Vaani through its Mobile Vaani platform runs youth-centric campaigns on several topics. These include campaigns that simulate classroom settings, to impart school-curriculum-based learning (UNICEF), involving teachers and subject matter experts, campaigns where teachers answer questions of students on specific subjects (Question-mark), campaigns where subject matter experts provide suggestions to students (Gurumantra), campaigns on life-skill (GAME, Hunarbaz). This module has been adopted by several of our partners. Besides these, MV platforms run several campaigns to provide actionable information to youth on digital and financial literacy and safety, social entitlements, stirring and capturing traditional and nutritional food-related content of tribal youths, etc.
Providing experiential learning by engaging
Through carefully crafted volunteer opportunities, Gram Vaani engages community youth as volunteers to train them on thematic knowledge and handhold them to participate in community mobilization to positively influence behavior shifts. The volunteers with rigorous training and support from the Gram Vaani field team, emerge as agents of change, providing awareness and support to the community members to act on the information provided, highlight challenges at the local level, redress grievances, engage with stakeholders to ensure their participation in the process. This not only adds to the capacity and the agency of the youth to act as active citizens individually but in turn enables them to utilize the MV platform for a larger good.
Peer-educator/ peer-network
In collaboration with several partners like Dasra, and Safe-in-India, Gram Vaani works toward training youth as peer-educators and leaders to work as collaborative and engage with specific stakeholders (like FLWs) to raise awareness and bring positive changes among the target groups. These youths from the partner network leverage Mobile Vaani to conduct interviews, share, and exchange insights, and facilitate surveys toward targeted user groups.
Highlights from the Field youth