In partnership with Oxfam, we ran a long campaign on Mobile Vaani on violence against women. Some of the main touch points were:
– Where is violence inflicted on women? Why? Who are the main perpetrators?
– What forms does the violence take?
– What are the reasons for such violence?
– What are the effects of violence on the lives of women?
– How can we put an end to violence against women and have greater respect for them?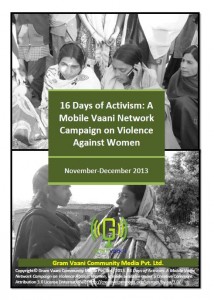 Over 400 messages from a reach of over 400,000 households came from the community. Read the detailed report to know more.