Read the original source by Firstpost. Excerpts are below.
In an important step towards expanding their role to cover impact investments, Indian Angel Network today announced the setting up of IAN Impact, bringing angel investment to ventures which are serving the base of the economic pyramid.
An IAN release said this was another pioneering step by IAN in bringing strategic thought leadership, high quality mentoring and financial investment to breed and grow sustainable ventures with a social cause.
The testimony to that has been IAN's first ever investment in this space wherein several IAN members have invested an undisclosed sum in Gram Vaani (www.graamvaani.org) – a social technology venture, bringing the voice of the people from the base of the economic pyramid, creating 'a voice-based Facebook'.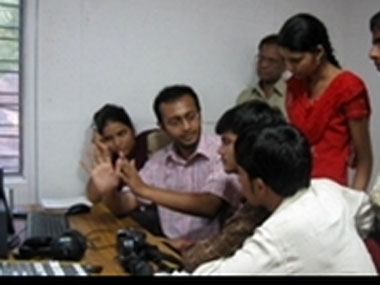 IAN Impact is being led by a core group of active angel investors including Saurabh Srivastava, Alok Mittal, Srikant Sastri, Ravi Krishnappa, Nagaraja Prakasam and Sadeesh Raghavan.
Saurabh Srivastava, IAN Co-Founder and member of National Innovation Council said, "IAN has been a leader in setting the pace of angel investing in India. It has many firsts and IAN Impact is another one. Leveraging innovation and entrepreneurship will bring a paradigm change to the lives of two thirds of our citizens but with successful angel investors coming in, we will bring strategic guidance, operational direction and financial investment to each such venture."
Alok Mittal, another Co-Founder of IAN said, "I am really excited to bring the angel investing model to the Impact Investing space. IAN Impact looks to help cause based entrepreneurs to build sustainable and scalable ventures and I do hope we can invest in half a dozen companies in the next 12 months."
Nagaraja Prakasam, core member of the IAN Impact group said, "We are already meeting entrepreneurs and diligent companies from a variety of sectors but all with a single focus – improving the lives of the majority of our citizens."
Ravi Krishnappa, another core member of the IAN Impact group said, "In the decade of Innovation, IAN takes a giant step forward to leverage this for inclusive growth. I am very bullish on the IAN Impact portfolio of companies will not only create landmark companies, but also bring unique benefits to the customer/ user base of the companies."
Gram Vaani has enabled people to share their issues, problems, culture and even joys through its rural social media networks which manages and shares content over mobile, radio, and the Internet.
Its technology has brought 2 million users across Indian states, Afghanistan, Pakistan, Namibia and become the "platform for enabling change" – corrupt officials have been exposed, women sarpanches have been able to reach out to their villages and inspire others. The technology has also been used to bring accountability in the rural health delivery ecosystem, the statement said.
Srikant Sastri, IAN representative on the Gram Vaani board commented, "Gram Vaani is a mobile based voice platform and its vision is to provide a content sharing platform to people who do not have access to internet. The technology platform was also enabled for people to reach out for help & assistance during the recent Uttarakhand floods."
Aaditeshwar Seth, Co-Founder of Gram Vaani said, "We are excited to have IAN invest in Gram Vaani. Together, with their mentoring and advice, we really look forward to build a company which will serve people across the country and overseas. We are touching 2 million users already but that is only the tip of the iceberg."
Sadeesh Raghavan, an IAN member who has invested in Gram Vaani said, "Aaditeshwar is a passionate entrepreneur and focused on building a high quality company. He has not only built a technology that is the foundation for a large scaleable business, but also impacts the lives of its users."
Follow us on
https://www.facebook.com/gramvaani?ref=ts&fref=ts